Speakers, 28" x 22" (71cm x 56cm), Monotype on Arches paper, 2020, Edition 1/1 - *Sold*
Bea Parsons' imaginative and idiosyncratic, unique edition monotype prints depict a darkly humorous, emotionally ambiguous mind-scape world. The visual sweep of these works brings a lush painterliness, combined with rigorous drawing, into the printmaking process. This formal atmosphere adds a richly sonorous tonality to the fascinating, dreamlike spectacles that dramatically unfold in each piece.
The artist was scheduled to have her first solo exhibition at the gallery in this current moment, and the show will now be rescheduled to the nearest possible time slot. We look hugely forward to welcoming our audience and friends back to
McBride
Contemporain.
Nature Girl, 22" x 28" (56cm x 71cm), Monotype on Arches paper, 2020,
E
dition 1/1 - *Sold*
A Little Sun Struts Through Water, Fits Anything, 22.75" x 18.25" (58cm x 46cm), Monotype on Stonehedge paper,
E
dition 1/1 - *Sold*
Natural Wine, 28" x 22" (71cm x 56cm), Monotype sur Stonehedge paper, 2020,
É
dition 1/1 - *Sold*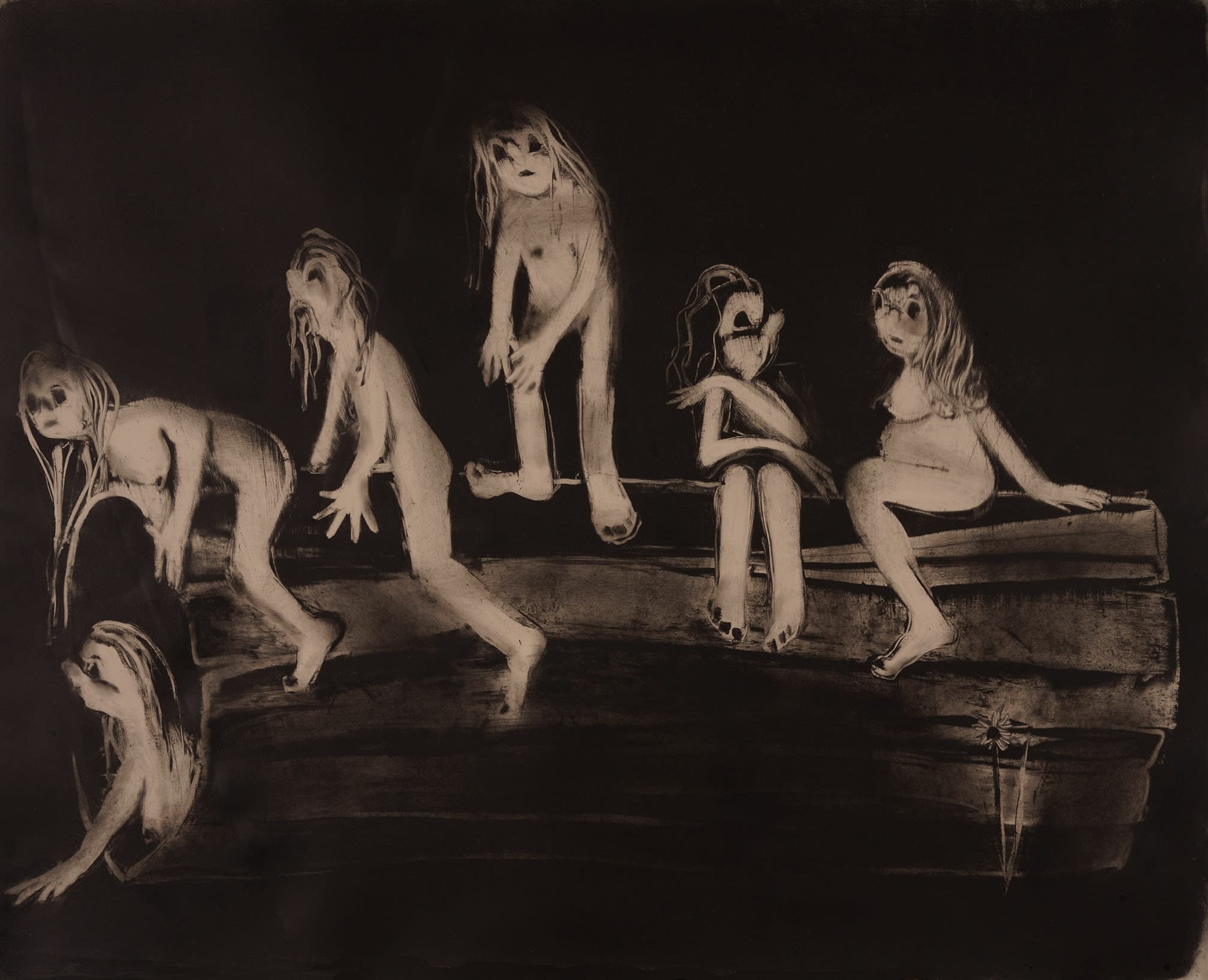 Test Tube, 22" x 28" (56cm x 71cm), Monotype on Stonehedge paper, 2020,
É
dition 1/1 - *Sold*