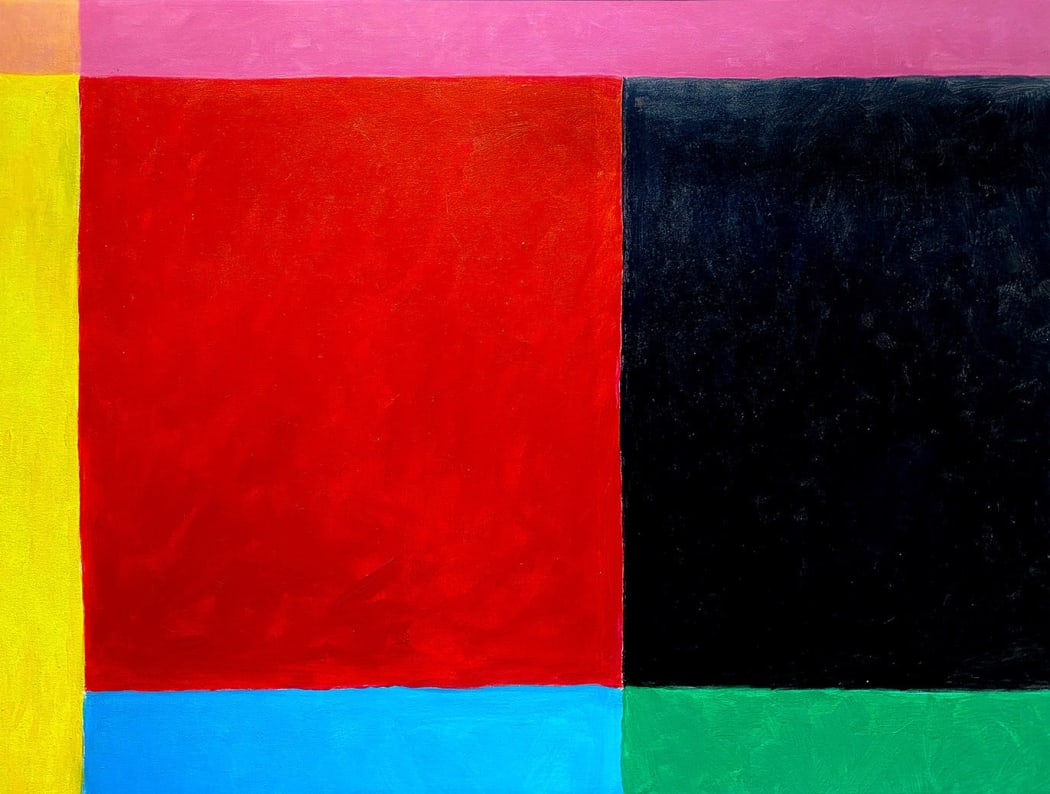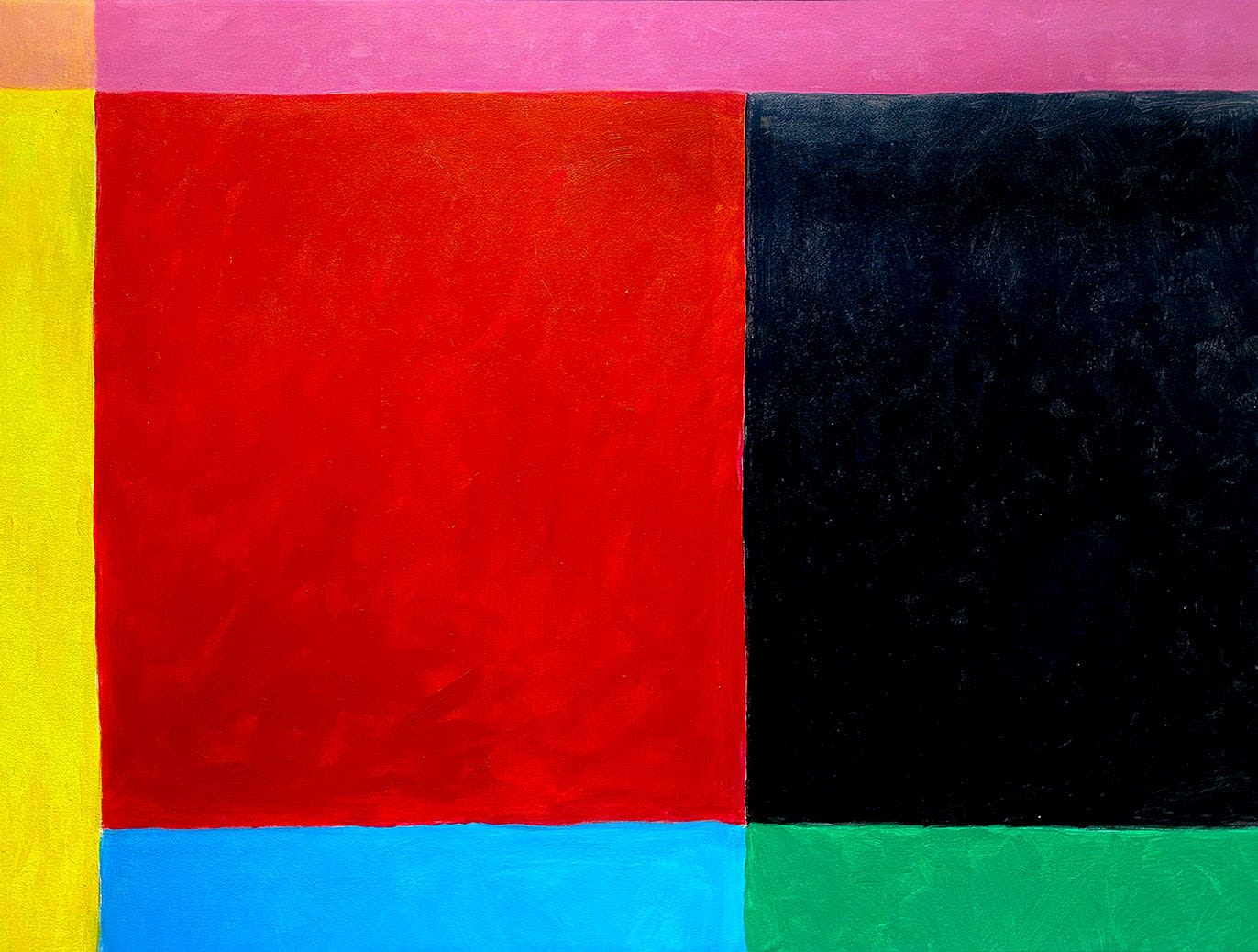 Françoise Sullivan, Réflexion pour un hommage no. 3. Acrylique sur toile ,30" x 40" (76.2cm x 101.6cm), 2019
Living with art is extremely important to me.
In the sense, especially before self-isolation, of going out to see it in galleries and museums and other public places, of thinking about it, meditating on its properties and effects.
And as an artist myself, I live with art in terms of wanting and needing to make it. But also, in the simple sense of living with art around the house. Having some original works of art (not reproductions of works, however good), that are the direct result of an artist's creative efforts, is in my view a crucially important thing.
During this time of the pandemic, and living in New York City, I have barely been outside in months. I'm very fortunate to live with a number of excellent artworks, some that I've had a long time and some that I've acquired more recently. Some I've bought, some been given, and some I've traded my own work for. Having them all through this period of time has proved to be more important to me than I can easily say.
It would take a lot of space to describe all the wonderful works I have, and their effect on me, so I will keep to one, an acrylic painting on canvas by Francoise Sullivan. Francoise has given me her permission to talk about it. It's a beautifully vibrating, sombre but resonantly colourful abstract painting, titled "Réflexion pour un hommage #3 (2019)". In my eyes, it is wonderfully emotionally complex, expressive of simultaneous joy and sorrow, lightness of mood and a kind of ebullience, as well as quietly radiating a contemplative atmosphere, a balanced thoughtfulness towards loss and remembrance. It is both classic in its modernist aesthetics and amazingly fresh and "contemporary" in its impact.
I'm so delighted to have it, I've spent at least ten or fifteen minutes or more (sometimes a lot more) looking at it every day. Along with and because of a number of other pieces we have here in our apartment, my wife and I have been able to commune with the outside, the elsewhere, the before, during and after of this dark and difficult time of COVID-19. Having a piece like this here reminds me why we do the work of a committed art gallery at McBride Contemporain, and of my respect and interest for many other contemporary art spaces, private and public.
Sometimes it's normal, when everything is good, to pass by art without seeing it as more than an intelligent and advanced form of decor, or design, or trophy. I don't think so. It's the visible emanation of people's inner lives, of humanity's soul no less, and nothing could be more important in my view than that, to remember and think about, as we try our best to wait out this danger outside the front door.
There may be things that seem as or more fundamental to us than art, but I'm so grateful that I have Francoise's painting. It feels fundamental to me.