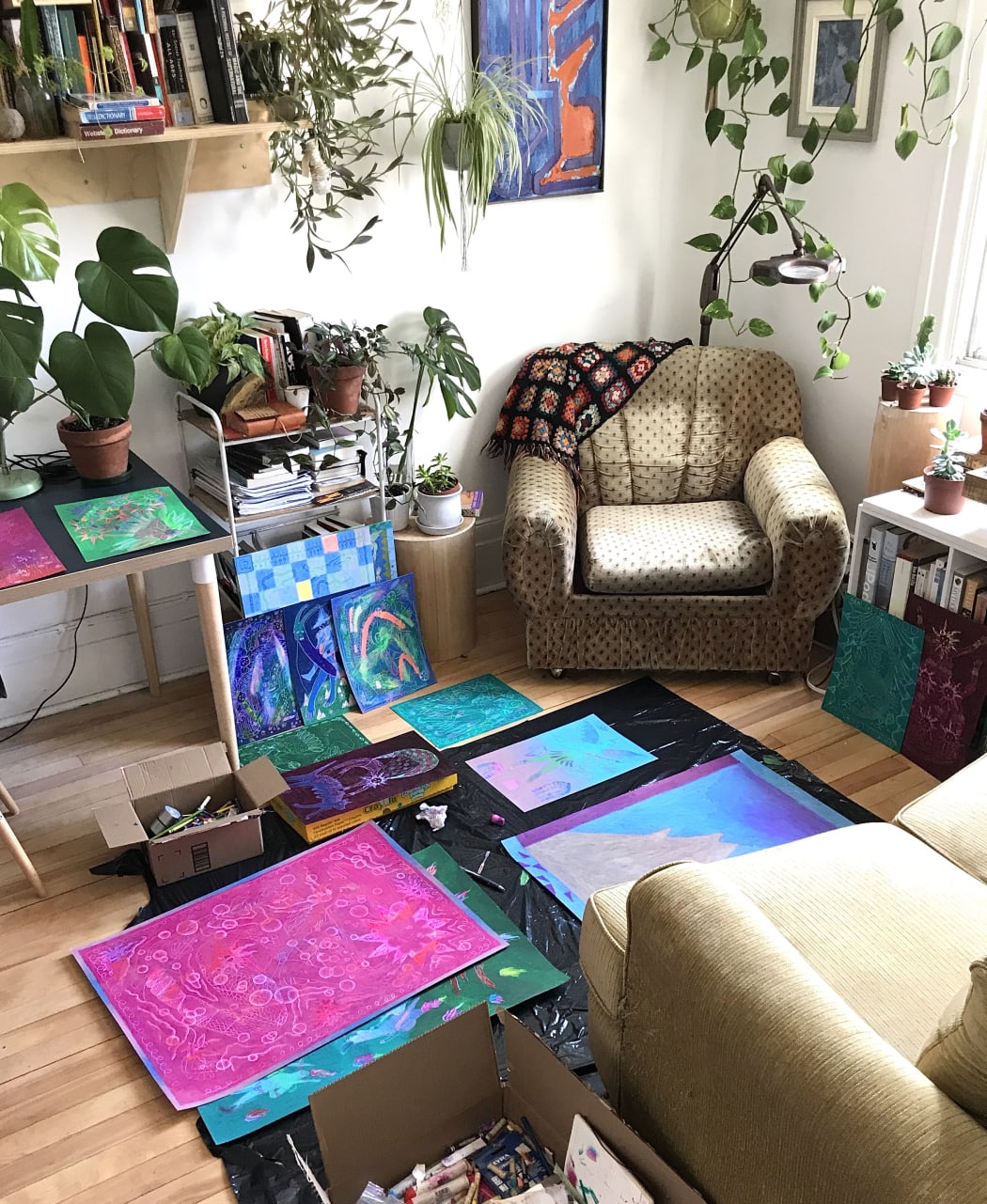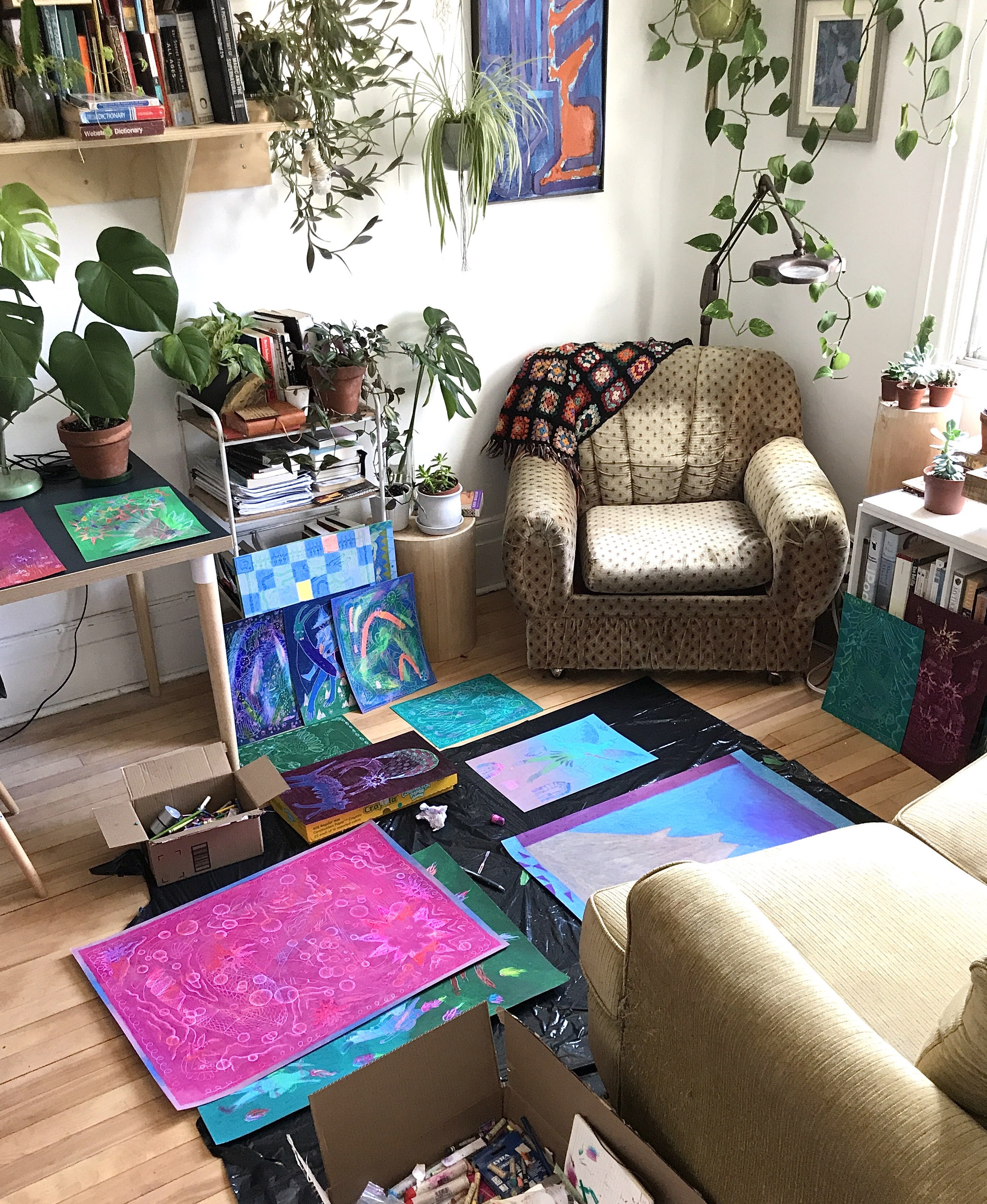 Rebecca Munce's studio
"In an age of irony, the deepest subversion is to be sincere."

— Johnathan Franzen
There is no kind of private space like an artist's studio space, and no artist's space is really like another artist's studio space. Since the time that I started working as a gallery director, and having always been an art enthusiast before that, I've been fascinated with the spaces where the art gets made.
As co-director of McBride Contemporain, I've had the pleasure of visiting a variety of artist spaces, independent or shared, and have been warmed and delighted by the generosity of so many artists' willingness to converse about their art practices in revealing and profound ways. Whether they be in an obscure part of town in an old building somewhere, in a basement, a spare room, or a perfectly sunlit corner of a community studio in a well-known building, I think there is something sacred about entering into someone's creative space. Sure, the pragmatic reality is that an artist must try to share and show their work to others, to be considered for exhibitons in commercial or parallel galleries. Or, to further the conversation about what they do with an interested, prospective collector or curious admirer, but that isn't the only essential thing taking place when an artist hosts a visitor in the studio.
When you enter into an artist's atelier, you are entering into a space that houses and embodies its own history, of techniques and process, intentions and outcomes as unique as the individuals that keep them and work there. In that studio visit, artists often have to be willing to reveal unseen finished works, along with ones that are unfinished and still taking form, and often with older works preserved and lurking nearby.
Curiosity, awe, and the priviledge of being let in are, in my opinion, some of most important features of a studio visit. The practice of sharing art up-close in its initial natural habitat is a practice in vulnerability. The special authenticity of these visits deeply informs the way I think about our gallery, and other gallery spaces as well.
I think that the importance of an artist allowing themselves to be vulnerable early on in their process is a big part of what generates a strong exhibition experience for the public–and above all, a sincere one.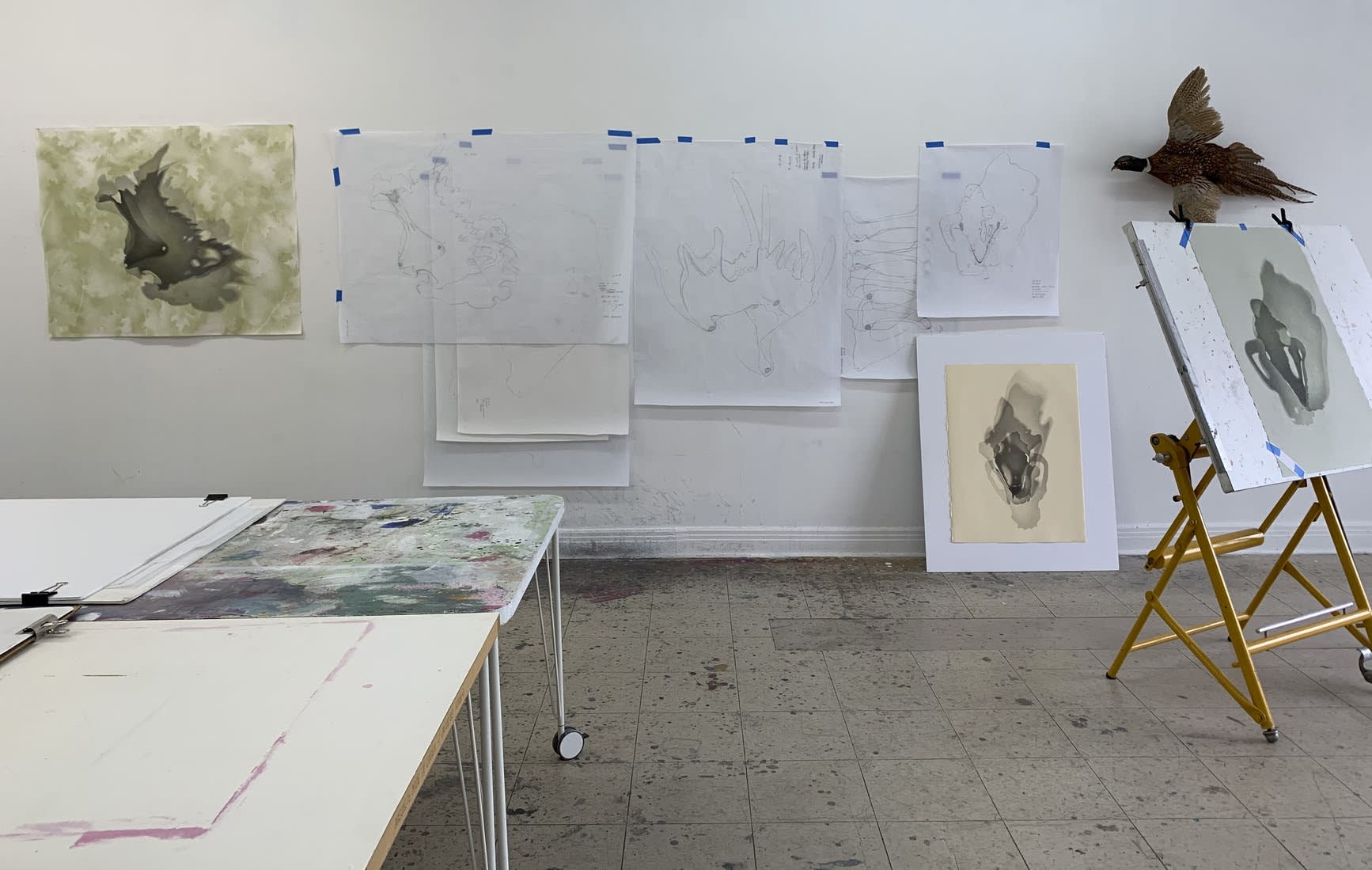 Lorraine Simms' studio
Barry Allikas' studio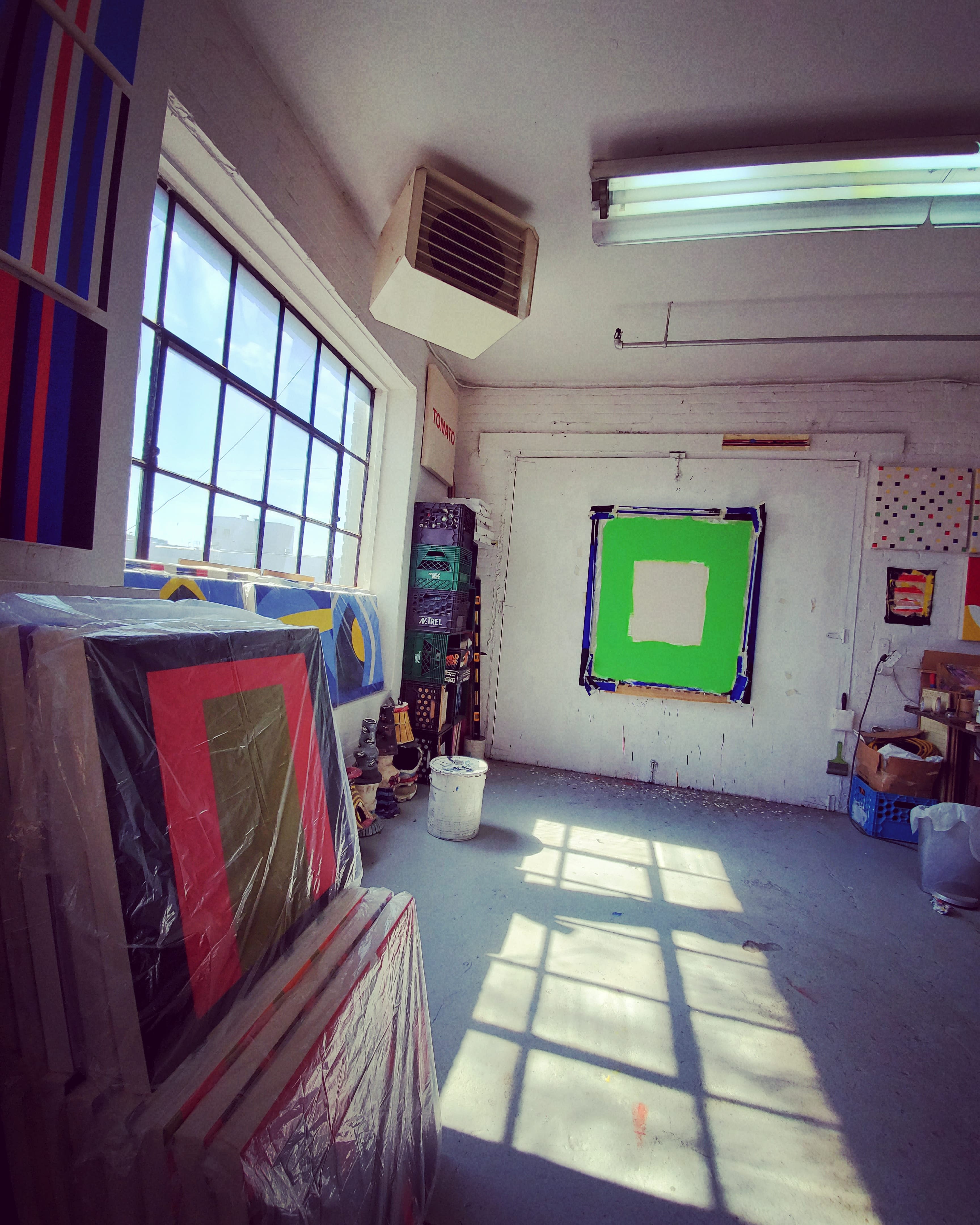 Barry Allikas' studio